Ardmore Stop and Hydrate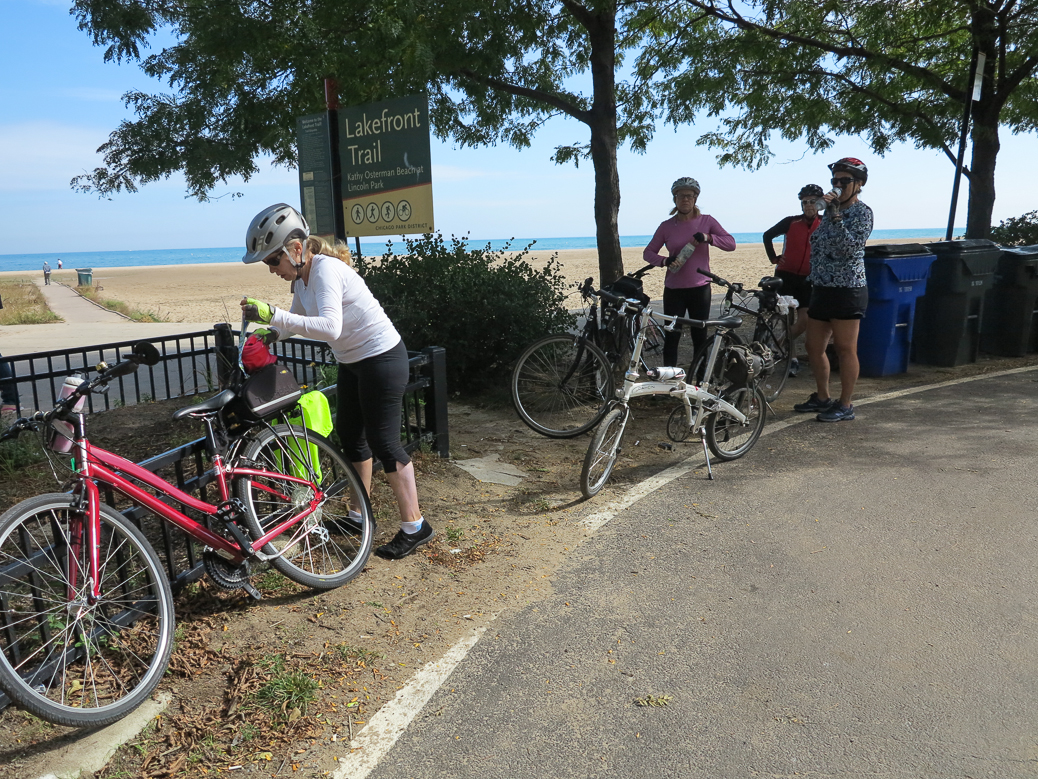 When October comes around the days get cooler, the weather less predictable, and one must take each day as if might be the last opportunity to ride.  Our "Seniors" group tends to do Tuesdays and Thursdays beginning at the beautiful Rulland Grove at DuSable Harbor.  North or South depending on wind to the end of the train and back using an alternative set of streets.  Routes that involve Evanston are rapidly becoming something that this author is putting on his "Do not ride" list.  Sheridan Road or Chicago/Clark are really not bicycle friendly.
Fall rides are especially colorful with both leave and hardy wild flowers along the way.  I need to bring my big, heavy, multi-lens SLR along to do justice to the scenery.